An U18 7-a-side football tournament proved to be a close run match for the Bedstone team.
The team arrived with 14 players but unfortunately one of the schools could not attend. To ensure the events ran smoothly the Bedstone boys agreed to split into two teams, an A and a B.
This was a noble gesture especially from the B team, who lost all of their star players and from the A team as it meant they never got a rest during their five straight matches.
The boys played brilliantly and the A-Team got through to the final against Llandovery. It was a very close fought contest, but the lack of substitutes may have made a difference, with the boys looking decidedly heavy legged during this final game.
Moritz had three excellent chances but unfortunately all of them were expertly saved by the keeper. It took just one error to concede a goal, which knocked us off top spot.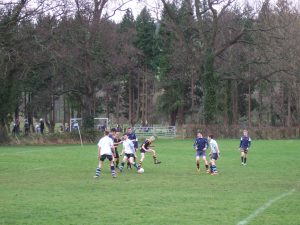 M.Rozee