Mr John G Lynch: BA (Hons), PGCE, MA Ed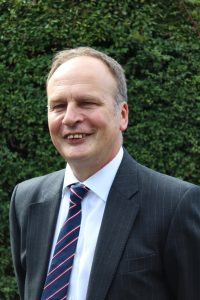 John Lynch graduated from Leeds University reading Geography and the following year completed his PGCE at Sheffield University. He taught Geography at Marple Hall High School, Stockport, for five years and during his time there became a year yutor to 240 students, as well as taking on responsibility for the U14's and 2nd XI football teams. At district level he managed both the athletics and cross-country teams, and at county level, managed the hepthalon and decathlon squads, coaching long jump at Sale Harriers, running the Stockport Marathon in 1984. After moving to Scarborough College, North Yorkshire, as Head of Geography, he gained an MA in Education on a part-time basis at Hull University and secured Geography Pilot School status for the school as validated by Ofsted.
During the 17 years in post he continued with both pastoral and sporting interests, becoming Pastoral Head and being a member of the North Yorkshire Schools Athletics Committee. In 2005 taking up the role as Director of Studies at Bedstone College proved to be an exciting promotion that led to him taking on several roles such as Curriculum Deputy Head, Second Master and now currently as Deputy Head.  He is actively involved in the development of trainee teachers, first as a member of the Board of Studies at the Marches Consortium Schools Based Initial Teacher Training programme, and now as a school representative on the Executive of the Members Council for the Robert Owen Society. Mr Lynch continues with his running having completed various half-marathons in recent years.