Our international students have received a true taste of British culture with a visit to an ancient courthouse.
Students enjoyed visiting the Judges Lodgings in Presteigne where they examined the British justice system and acted out a court case.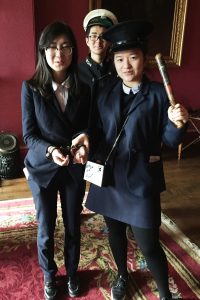 Mrs Kindermann, who is Head of EAL, explained why it is important for international students to experience British culture. She said: "Many of our students come from completely different cultures so it is wonderful for them to experience all the things that are quintessentially English.  Living and working in the UK is not just about speaking the language, by immersing themselves in British culture it will help students to understand the framework of Britishness which, on a much wider scale will go a long way to resolving cultural differences and develop more understanding of such diversity.
"Visiting the Judges Lodgings and experiencing afternoon tea is a very fun way to experience British culture first hand."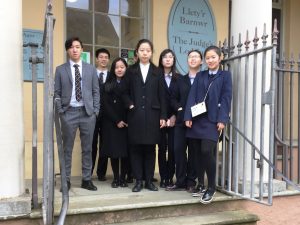 The visit forms part of Bedstone's British Culture programme which includes various aspects of British life such as food, lifestyle, popular culture, history and Iaw.
The students enjoy one visit per term to make it a real life experience. Last term they visited a traditional tearoom to experience 'afternoon tea', and next term they will go to Shrewsbury to follow the Darwin trail.