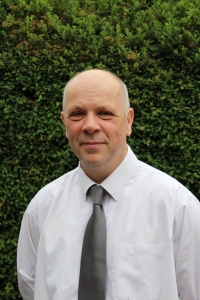 Deputy Head (Academic)
Mr. Chris Braden BEd (Hons), P.G.Dip, M.I.E.T.
Chris previously worked in the Engineering and Manufacturing sectors for British Aerospace, Airbus and Raytheon jets as an Engineer in various roles leading to him becoming an Engineering Production Manager prior to becoming a teacher.
Chris moved into teaching in 1999 working as a design technology teacher working at a sixth form college. He and his family joined Bedstone as Houseparents in "Beddie House" with Chris also being the Head of Design Technology, coaching rugby and cricket. During this time Chris was the colleges' first Head of Sixth Form, responsible for academic, pastoral and social matters and guiding them through the UCAS university admissions process.
Outside of school Chris now enjoys supporting the Scarlets rugby team and mountain walking. He is an occasional mountain biker and enjoys skiing as and when time allows.