Mr Andrew Whittall BA (Hons), PGCE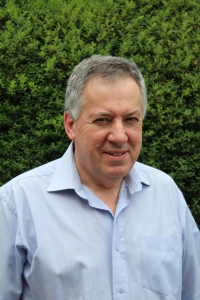 Deputy Head (Academic)
Andrew Whittall did his first degree at the University of Lancaster in Engineering and worked as a professional manufacturing engineer in Zambia and South Africa. He returned to the UK in 1989 and gained a Post Graduate Diploma in Computer Aided Engineering at the University of Stafford and the following year, completed his PGCE at the University of Bristol in Mathematics.
Mr Whittall has taught Mathematics and ICT and came to Bedstone from Wigmore School, in September 2010, where he was the Head of a very successful Mathematics Department.
Andrew has taken on a variety of roles in the schools in which he has worked; these include numeracy co-ordinator, teacher governor, outdoor education co-ordinator, examinations officer, NQT teacher training mentor and, more recently at Bedstone, he is also the Head of Boarding and Houseparent, together with his wife Anne, in Pearson House.