Welcome To Bedstone College
Co-Educational Independent Day and Boarding School in Shropshire
This is an exciting time in Bedstone's history.
With recent investment from the London and Oxford Group, Bedstone College is set to provide an educational experience with academic rigour, equipping its students for the 21st century.
The school motto "Caritas" literally translated means charity. At Bedstone that is more than just raising money for good causes. Charity is about tolerance towards each other; it's about respecting each other's opinions and views – putting others before ourselves.
At Bedstone everyone is treated individually and equally. Bedstone develops students with not only the intellectual inquisitiveness to cope with modern life, but also with emotional strength, community awareness and well-directed moral compasses. Twenty-first century teenagers should leave school as informed, confident citizens; balanced in their views and with a "can-do" attitude. Bedstone aims to build confidence in every one of its pupils so they become the very best that they can be. That approach can be nurtured at any age, whether it is with the younger pupils in our Junior School or the older pupils in our Senior School or Sixth Form.
| | |
| --- | --- |
| 12:00 pm - 4:00 pm | |
| 8:00 am - 4:45 pm | |
| 8:45 am - 9:15 am | |
| 12:45 pm - 1:15 pm | |
| 3:00 pm - 5:00 pm | |
| 8:45 am - 9:15 am | |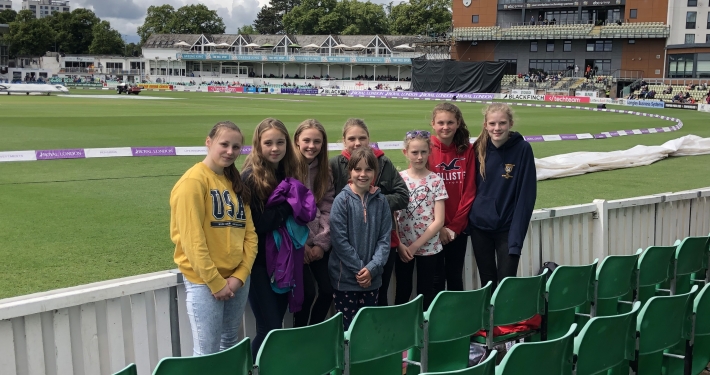 The Girls Cricket team enjoy watching England win the game and meeting the players.